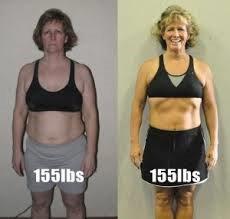 Weight is not always a true measure of health. You can have two individuals, same height, both weigh 155 lbs., but have very different health statistics. Muscle mass, percentage of body fat, and more are all indicators of health.
We encourage all to discover their body composition, using BIA technology, we can measure key health indicators:
Weight
Body Fat Percentage
Body Water Percentage
Muscle Mass
Bone Mass
Visceral Fat
Metabolic Age
Composition assessment can be done anytime; for best results, do not exercise, eat, or drink any liquids besides water 4 hours prior to testing.
Body Composition Glossary for download here.

TRANSFORM is a 12 week in-person / online program to help you reach your health & weight goals.
We share our knowledge and support to help you TRANSFORM your health… providing a natural pathway to better health and higher quality of life.
A life-improving approach empowers you to transform by addressing: mindset, cravings, hormones, blood sugar imbalances, thyroid, emotional eating, sleep, gut health, and microbiome impact through diet and lifestyle, achieving lasting improvements and results.
Delivers support with clinically studied resources, tracking body composition– weight, muscle mass, bone mass, hydration, and more with option of a customizable array of products that help you achieve and maintain healthy results.
Joining a system can help you have the support and feedback to stay with it and succeed. Working with a health coach, focusing on weight & health goals, our 12-week In-Person/Online Transformation program includes:
Initial Consult reviewing health history, current concerns, and creating a plan of action.
9 evaluations and 12 weeks of support (Connecting weekly for first six weeks, then every other week for last six weeks), as well as ten online classes to view during the program.
Check-Ins include metabolic measurements & evaluation, accountability, & action steps with Certified Health Coach.
Check-Ins are available online, as well as in-person, with individual scheduling to fit your availability. If doing online, we suggest you purchase a Tanita scale that will accurately measure weight, fat %, muscle mass, and hydration.
We will help you monitor and troubleshoot any values not moving in the proper direction.
Nutritional & Supplementation recommendations, to support a healthy microbiome, glandular health, metabolism, and more.
Why commit to our program? Because 92% of people fail at weight loss when doing it by themselves. The accountability portion includes:
Weight & body composition assessment
Review & Troubleshooting
Motivation
New material to study
TRANSFORM is holistic education along with accountability to reach your health goals. TRANSFORM Health Assessment and Data Interpretation are available for download below:
Weight Management Assessment
Data Interpretation
Click Here to view our Prices & Packages for Therapies.
*Please confirm appointments with a credit card. You will not be charged until the time of your visit.
Cancellation and No Show policy: No charge for cancelling more than 24 hours of scheduled appointment.
10% fee for less than 24 hours of scheduled appointment / 30% fee for no shows.