Harmony & Health
Harmony & Health is a natural health center located downtown Corydon dedicated to providing you with valid information, highest quality supplements, and excellent services. We opened our doors in 1995 and have been serving Southern Indiana as well as people around the world for over 20 years.
Our services include:

Iridology assessments
Nutritional consultations
Zyto™ bio-energy scans
Bio-Tracker Body Composition scans
DermaGrid scans
We also offer assessments on brain health, emotional flower essences, stress, and body system evaluations.

Harmony & Health is dedicated to supporting you to build better health through the use of natural foods, supplements, lifestyle and more.
We believe that cleansing & strengthening each of the body's systems, is vital to a healthy life. For the care of your health, in mind, body, and spirit, we offer only the finest natural products.
Come by and visit us for any of your personal or family health needs or contact us online at [email protected]
LaDonna Frantz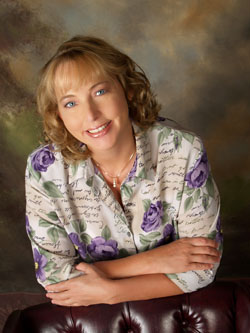 LaDonna Frantz is a Registered Pharmacist and a Board Certified Naturopathic Doctor by the ANMCB (American Naturopathic Medical Certification Board). She is not a medical doctor nor does she portray herself as one.

Upon graduating from Purdue University, she pursued integrative medicine and dedicated additional studies to the field of natural health. She does consultations at Harmony & Health and by phone, email, or Zoom.
With over 20 years' experience, and over 10,000 clients, she is comfortable working with a large variety of health challenges, as well as preventive health. LaDonna has been invited to speak on a variety of topics in classrooms, conferences, and at various organizations across the U.S. and internationally.
In 2014, she was involved in the development of IN.FORM, a Nature's Sunshine program to help you burn fat, be fit, for life: and continues to train health coaches throughout the USA.

As a member of the International College of Iridology she participated in the 2015 Inaugural International Congress of Scientific Iridology in Paris.

LaDonna has received numerous awards and recognition throughout the years, including Leadership, Presidential trophy, and the recipient of Nature's Sunshine's 2015 Manager of the Year award, honoring the top manager in the United States.

*Additional studies include:
-Opthalmosomatic Analyst (Iridology) Certified Natural Health Practitioner
-Traditional Naturopathy
-CRA certified, Reiki Master, Certified Herbalist, and continuous self-study

LaDonna is a firm believer in life-long learning, attending programs around the country and internationally.