2023
Event: Mobile Thermography
When: Thursday, September 7th, 2023 (Appt Needed) – Call (502) 895-1224 to reserve your spot!
Where: : Harmony & Health Wellness Center, Upper level
Time: All Day Availability (10 AM – 5:30 PM)
Call 502-895-1224 to reserve your spot.
Non-invasive, radiation-free Thermography uses a highly sensitive infrared camera that detects dysfunction and inflammation in men & women; Popular as a breast health screening. In addition to monitoring breast health, including women with implants or dense breast tissue, it can help determine a source of pain, vascular issues, the condition of the lymph system, injuries and joint problems, and dysfunction in various organs including the thyroid, heart, liver and colon. BRAS works with a team of medical doctors that reads and interprets the images.

For cost and scheduling, call 502-895-1224 ; tell them you would like to make an appointment for HARMONY AND HEALTH.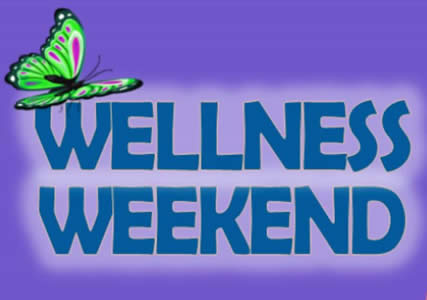 Event: World Wellness Weekend – Day 1
Where: : Harmony & Health Wellness Center
Time: Friday, September 15th, 10:30 AM – 5:30 PM
World Wellness Weekend aims to help upgrade lifestyles, becoming a better version of ourselves, and positively touch many lives.

We will be offering special activities both days…

Friday is a FUN first day, featuring Lots of Samples, Therapies, and Energetic in Harmony setting up a Crystal show.

Therapies include Salt room specials, Infrared sauna, Foot detox, & more.

Stop in BOTH days, for completely different offerings, sharing the same purpose..

inspire & empower people to make healthier choices & enjoy a vibrant life..
Event: First Annual Holistic Health Fair for Harrison County & Surrounding Areas
Where: Harmony & Health Wellness Center
Time: Saturday, Sept 16th 11 am – 2 pm
Wellness starts with "WE", not "ME".

World Wellness Weekend aims to inspire & empower people to make healthier choices & enjoy an active lifestyle with family & friends.

We are creating quite a World Wellness Weekend event…Harrison County's First Holistic Health Fair !
Featuring many holistic practitioners in our area, including:

Emily Hornback/Good Vibrations Wellness Center, Hannah Benko-Storm/Sunflower Healing & Doula Services, Quita Rose-Corrao/Radiant Rose Healing Arts, Jennifer Stilger/True You Yoga, Ivonne Lagunez ND/Kanti Wellness Center, & more.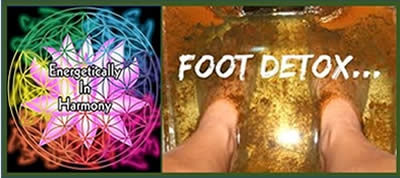 Event: Foot Detox / Reiki – 30 Minute Sessions
Where: : Harmony & Health Wellness Center
Time: Saturday, September 16th, 2023 – 10:30 AM to 2:30 PM
The human body has built-in detoxing systems that rid the body of naturally occurring and self-imposed impurities and waste, but we fill our bodies with so much pollution and excess waste products that those beautiful, efficient body systems become overloaded.

Due to the large number of pores in our feet, electrolyte exchange can happen at a more accelerated rate.
Some of the reported benefits of foot detox are improved length and quality of sleep, an increase in energy, an improved immune system, and improved digestion.

Energetically in Harmony will be offering Foot Detox on Saturday, March 4 from 10 a.m. to 3 p.m. Receive a 30-minute foot detox for $40, or treat yourself a little extra and receive a 30-minute foot detox with 15 minutes of relaxation Reiki for $60. Scheduling in advance is encouraged…

Call or text Energetically In Harmony at 502-762-5234 to schedule.

Event: Aerial Yoga Experience
Where: : Harmony & Health Wellness Center, Lower Level
Time: Wednesday, October 11th @ 6:30 PM
Stretch + Strength + Silks … Perform the same poses you do on a yoga mat, except you use a silk hammock that's suspended from the ceiling as a prop to support you through the various flows.
The purpose of the hammock is to help you improve flexibility and build strength, while allowing you to do more challenging poses without added pressure on your shoulders, spine, or head.
Beginners welcomed. Cost $20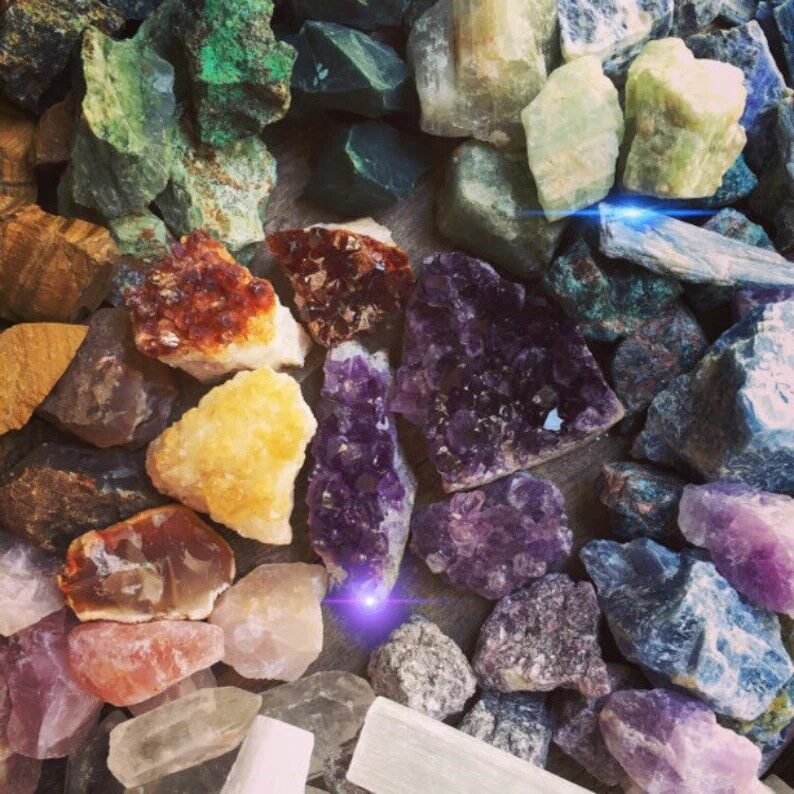 Event: Crystal & Gem Show
Where: : Harmony & Health Wellness Center, Lower Level
Time: Friday, November 10th, 12 noon – 5 PM and Saturday, November 11th, 10 AM – 3 PM
Come discover how crystals & gems can help you.

A wide variety of crystals and gems to choose from, including: amethyst, jasper, aventurine, quartz crystal malachite, rose quartz, and citrine to name a few.
Crystal therapy crosses the boundaries of beliefs, it is no longer viewed as an alternative culture, but as an acceptable and complementary therapy.

The vibration of crystals can work with you physically, mentally, and spiritually to help bring you back into balance.
No Cost.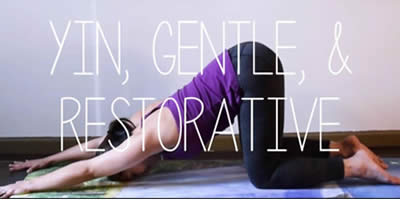 Event: Restorative Yoga
Where: : Harmony & Health Wellness Center, Lower Level
Time: Starting September 18th, Weekly on Mondays @ 4:30 PM
A complete body and mind relaxation class… Removing stress and focusing on letting the body rest. There is no muscle use in this class, instead the body rests in
the stretch to allow for deeper relaxation. There is also more of a focus on meditation & training the mind to rest in direct opposition to our often busy lives.

Instructor: Courtnee Powers, Dandelion Yoga LLC
Cost: Donation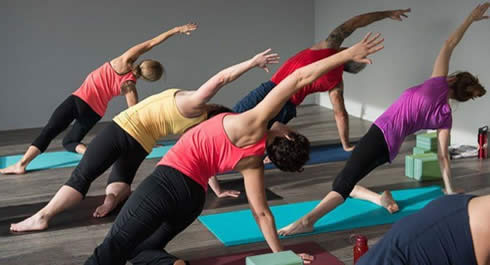 Event: Free Flow / Power Yoga
Where: : Harmony & Health Wellness Center, Lower Level
Time: Starting September 23rd, Weekly on Saturdays @ 10 AM
Power yoga/ Free flow class focuses on intense muscle workouts and allows the body to move in new ways, often letting the body move how it needs to in order to
provide a physical, mental and emotional release. There is direction on poses, but also encouragement to not restrain the body and to find your own "flow."

This class is fun & interactive, with dancing, singing, and sometimes falling out of poses (including myself) with lots of laughter. There is a freedom from perfection and
a confidence from moving the body in new ways. You will be sore, but you'll love it.

Instructor: Courtnee Powers of Dandelion Yoga, LLC.
Cost: Donation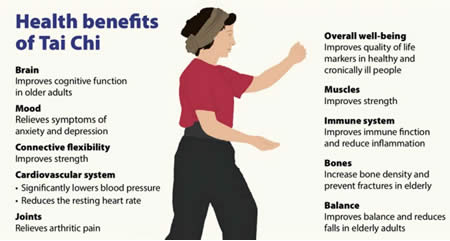 Event: Tai Chi
Where: : Harmony & Health Wellness Center, Lower Level
Time: Wednesday, 10:30 AM
Tai chi is often described as "meditation in motion."
This gentle form of exercise can help maintain strength, flexibility, and balance, and could be the perfect activity for the rest of your life. There is growing evidence that this mind-body practice, which originated in China as a martial art, has value in helping the body heal, as well as, preventing many health problems. We welcome all ages interested in learning and practicing Tai Chi together.

Cost: $7.00 per class session or
$50.00 for a 10-class pass (within 3 months)
Instructor: Ruthie Strong
Check out our flyer about Tai Chi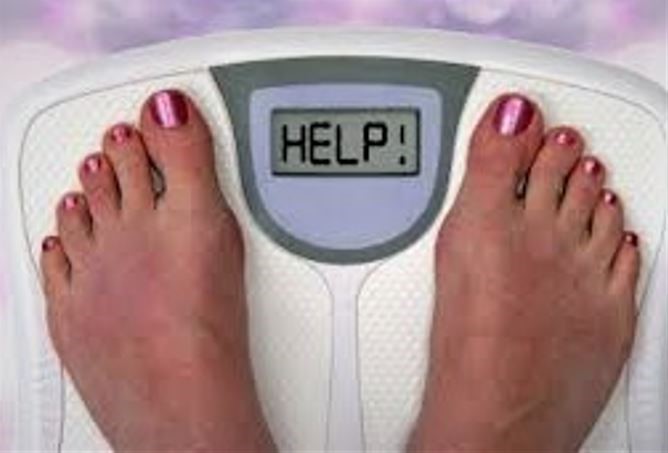 Event: Transformation / Your Health 12 week
program
When: Call & we will get you started 🙂
Where: Harmony & Health Wellness Center, also available virtually.
Time: Flexible to fit your schedule
A 12-week accountability & coaching program designed to help you meet the vision and goals you have for your health. Discover the power of transformation with our life improving approach empowering you to achieve lasting improvements and results… health, weight, body composition, energy, sleep, and more.
Providing support and feedback to stay with it and succeed.

Set Aside Time for You!!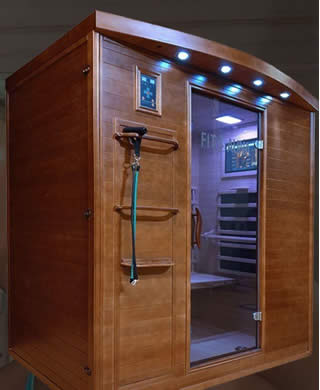 Event: Sauna
When: Now open for appts !
Where: Harmony & Health Wellness Center, Lower Level
Time: 10:30am- 5:30pm (25-45 minute sessions)
Why / Benefits
· Skin Health
· Joint / Muscle Pain Relief
· Athletic Recovery
· Detox
· Weight Loss / Metabolism Boost
· Improves Sleep
· Additionally, heat stress causes your body to release the same chemical that causes "the runner's high." Saunas are an easy way to boost performance while relaxing

More details: https://harmony4health.com/infrared-sauna/
Call to make an appointment or click link under the Services to schedule online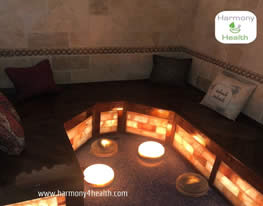 Event: Salt Room Halotherapy
When: Now open for appts !
Where: Harmony & Health Wellness Center, Lower Level Time: 10:30am- 5:30pm (30 minute sessions) More details: https://harmony4health.com/salt-room-halotherapy/
Why / Benefits
· Cleansing the Respiratory System
· Improving Lung Function.
· Skin detoxification
· Mind Relaxation
· Improved immune system
· In addition, those who suffer from the following conditions can greatly benefit from the halotherapy: Cold/Flu, Sinusitis/Rhinitis, Cystic Fibrosis, Smoker's Cough, Dermatitis, Snoring, Stress and Fatigue, Eczema, Allergies, Asthma, Psoriasis, Bronchitis, & Pneumonia
Call to make an appointment or click link under the Services to schedule online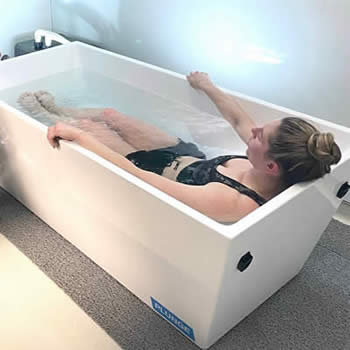 Event: Cold Water Immersion Cryotherapy
When: Now open for appts !
Where: Harmony & Health Wellness Center, Lower Level Time: 10:30am- 5:30pm (3-15 minute sessions) More details: https://harmony4health.com/cold-water-cryotherapy/
Why / Benefits
· Reduction of inflammation & pain
· Eases joint pain and stiffness
· Gain mental and emotional resilience
· Helps You Lose Weight and Burn Calories
· Promotes vasoconstriction and vasodilation
Call to make an appointment or click link under the Services to schedule online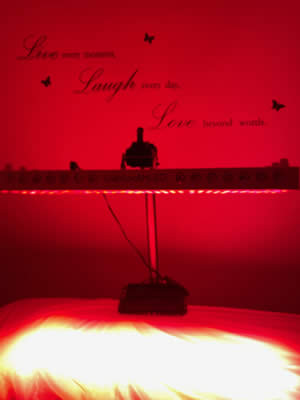 Event: Red light & NIR Therapy
When: Now open for appts !
Where: Harmony & Health Wellness Center, Upper Level Time: 1 0:30am- 5:00pm (20 minute sessions) More details: https://harmony4health.com/red-light-therapy-photobiomodulation-nir/
Why / Benefits
· Anti-aging effects on skin
· Decrease inflammation
· Speeds wound healing
· Supports mood and mental health
· Improved immune system
· Cellular Benefits Include: Increased energy, increased circulation, increased nutrient transfer, and acceleration of evacuation of waste and free radicals
Call to make an appointment or click link under the Services to schedule online